VigorPool Captain 1200 Portable Power Station - 2400W, 2560Wh (2-Pack)
$2,198.00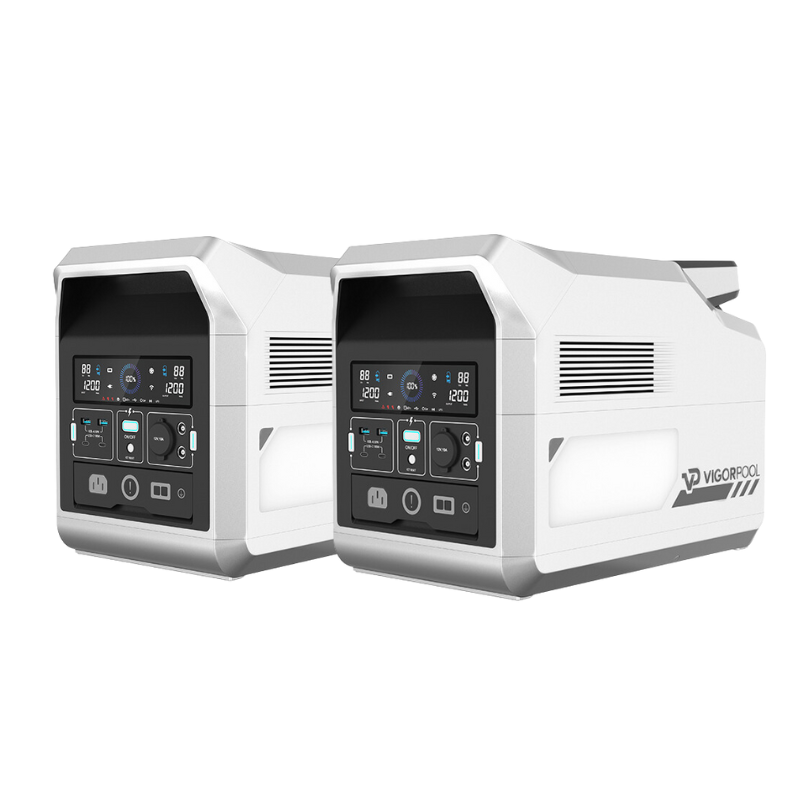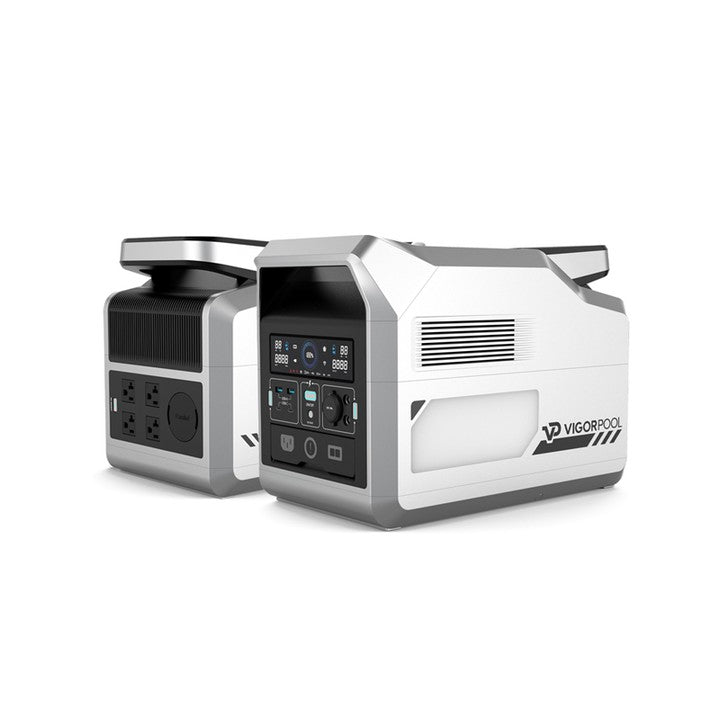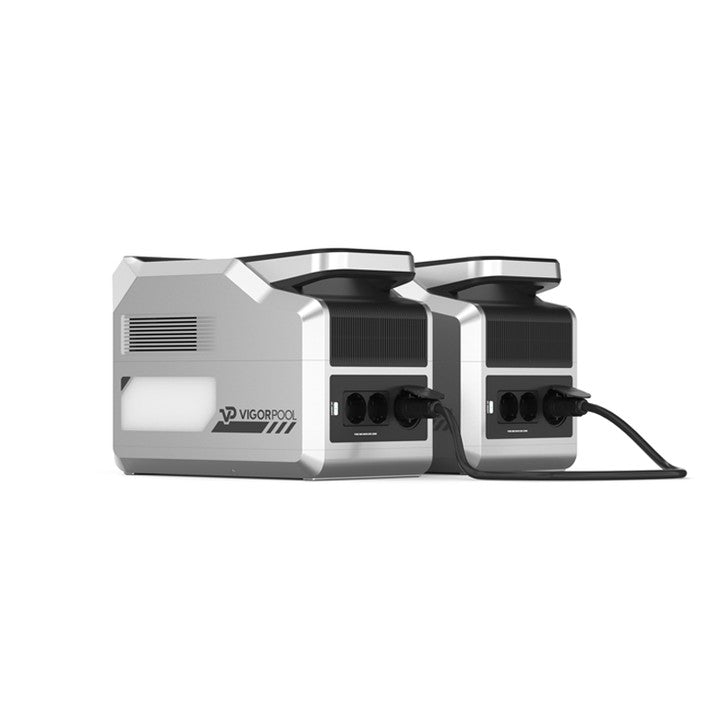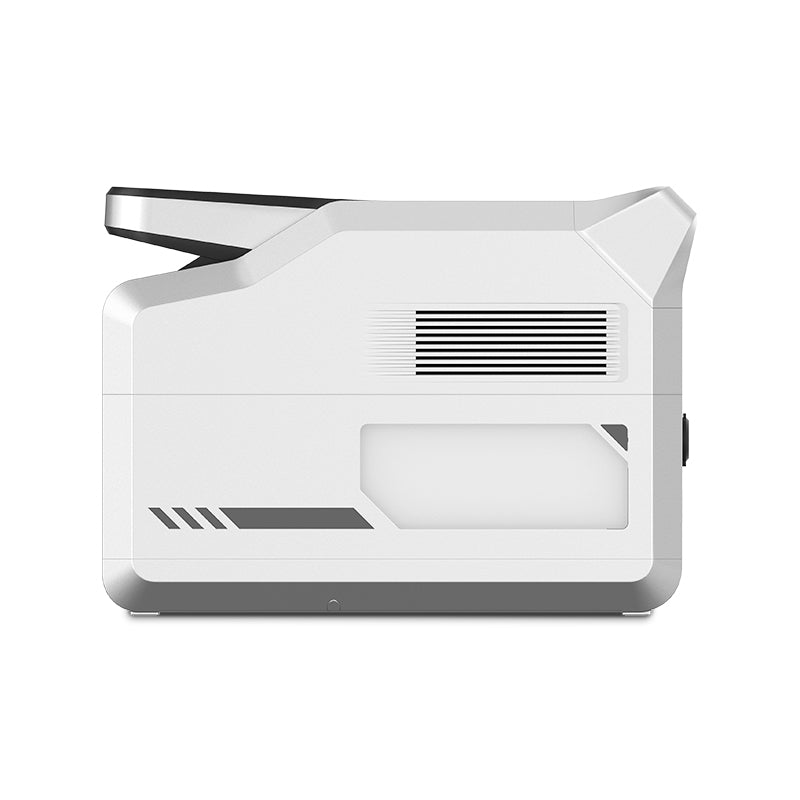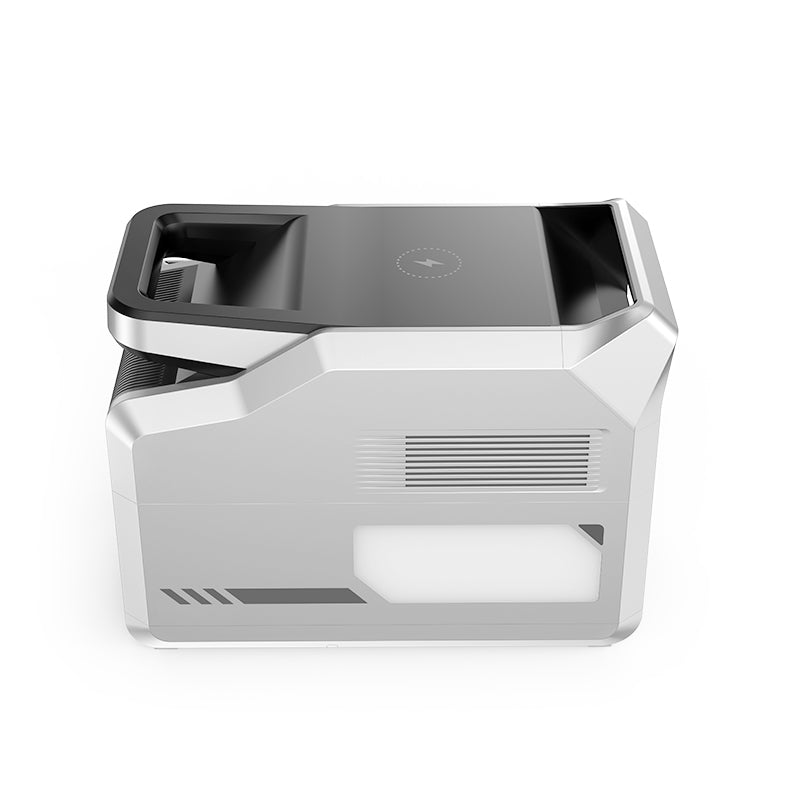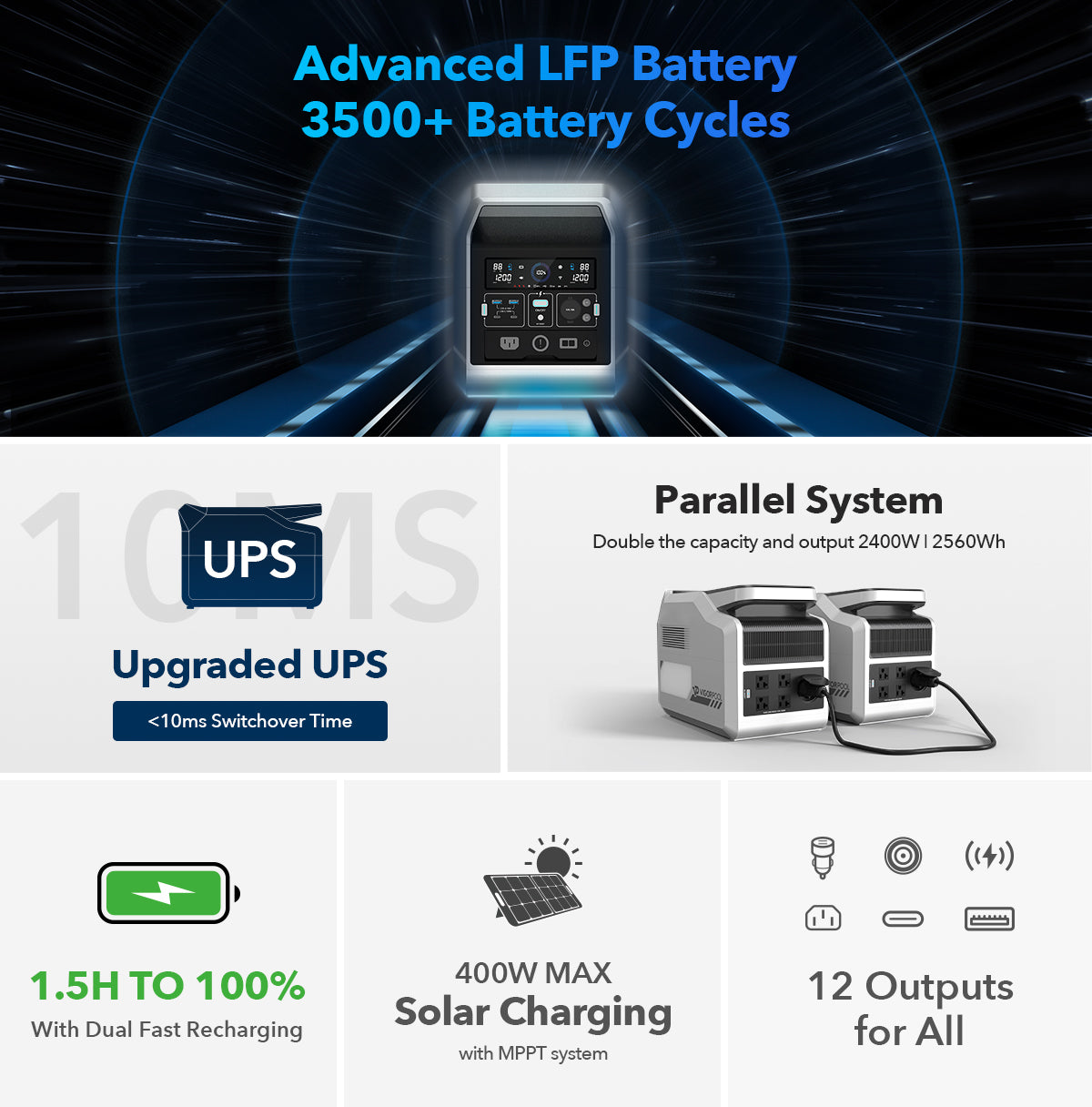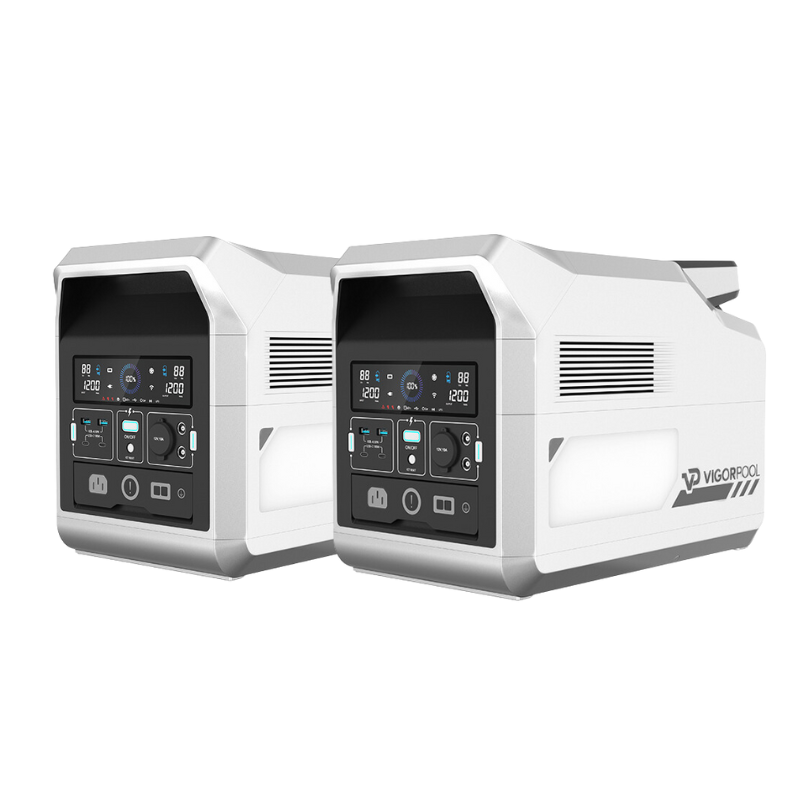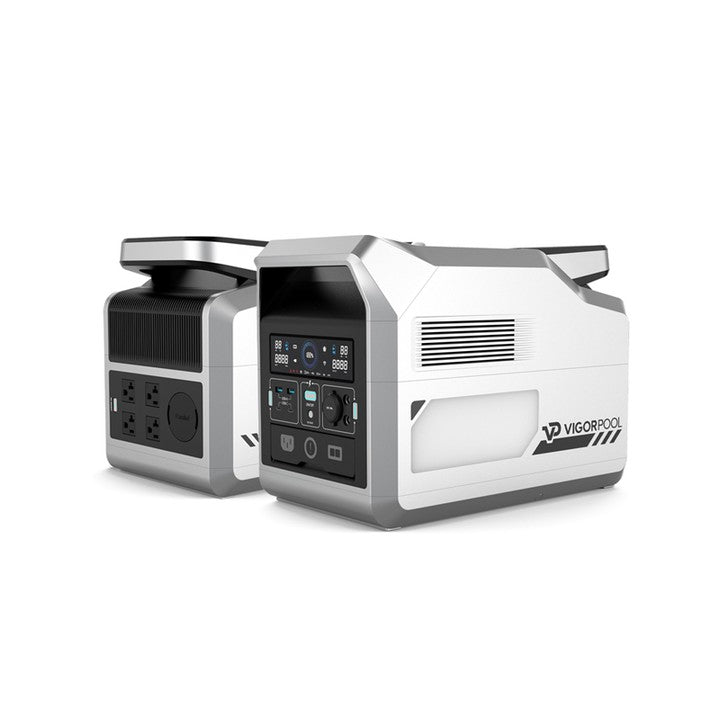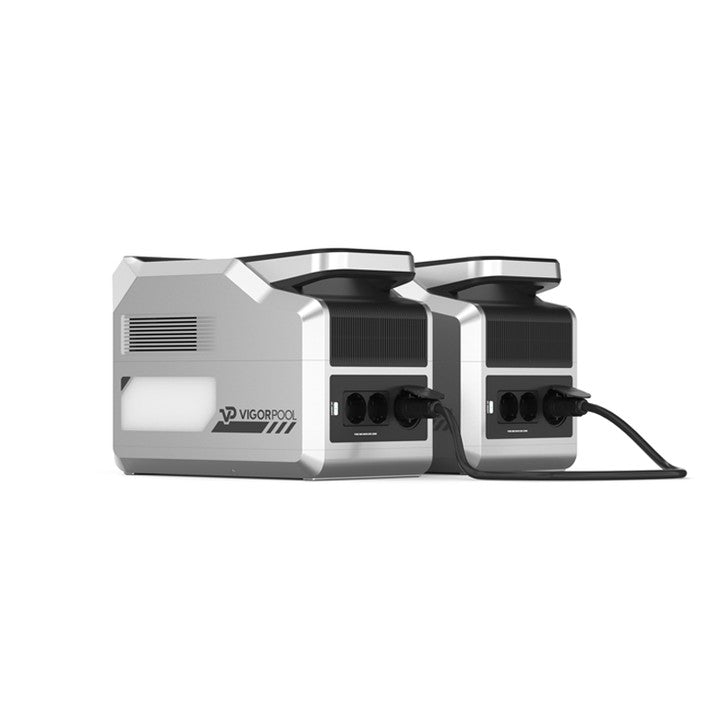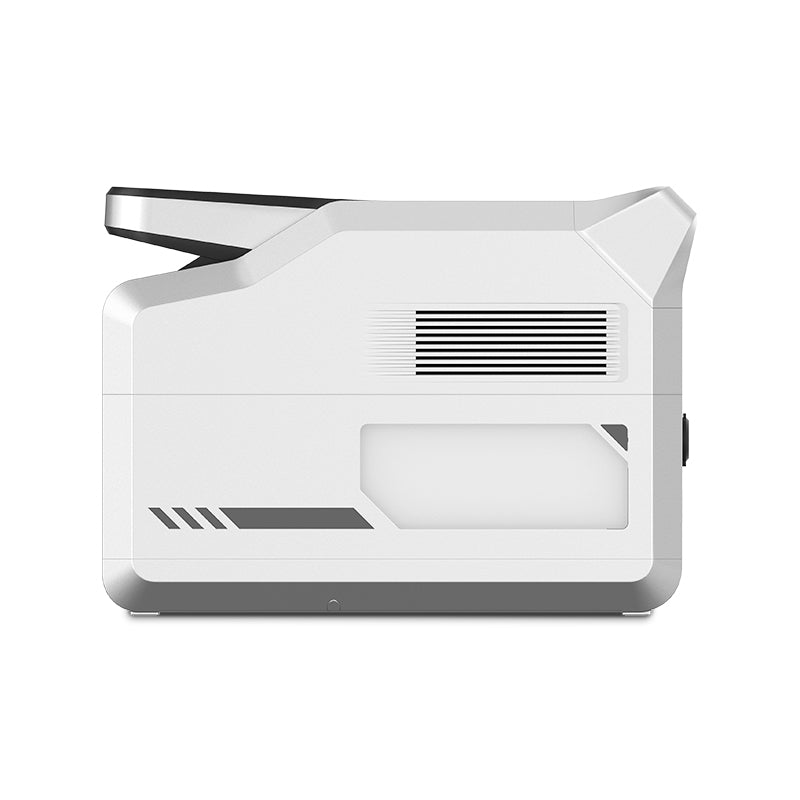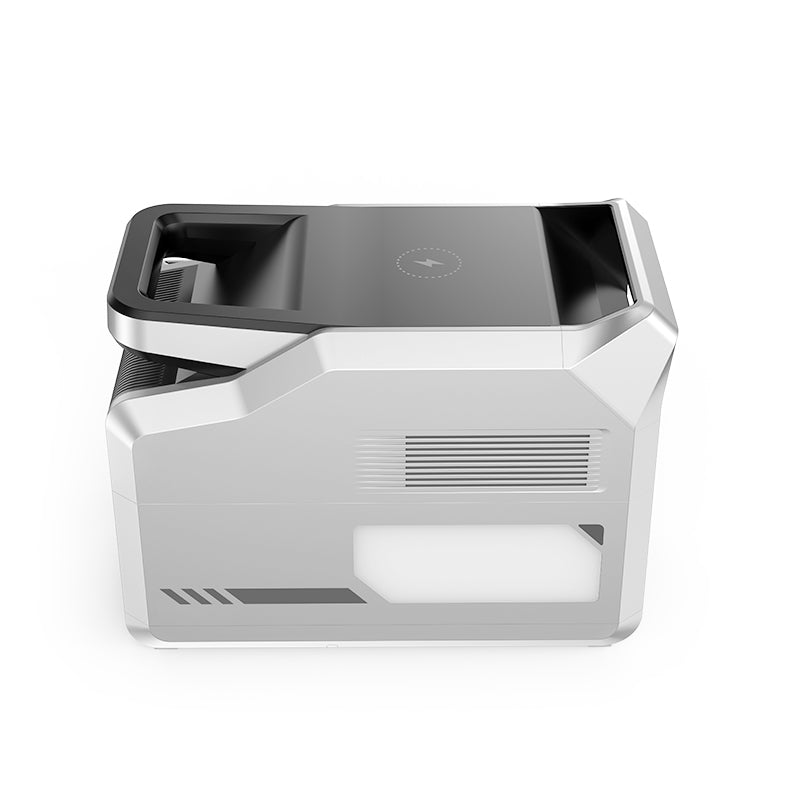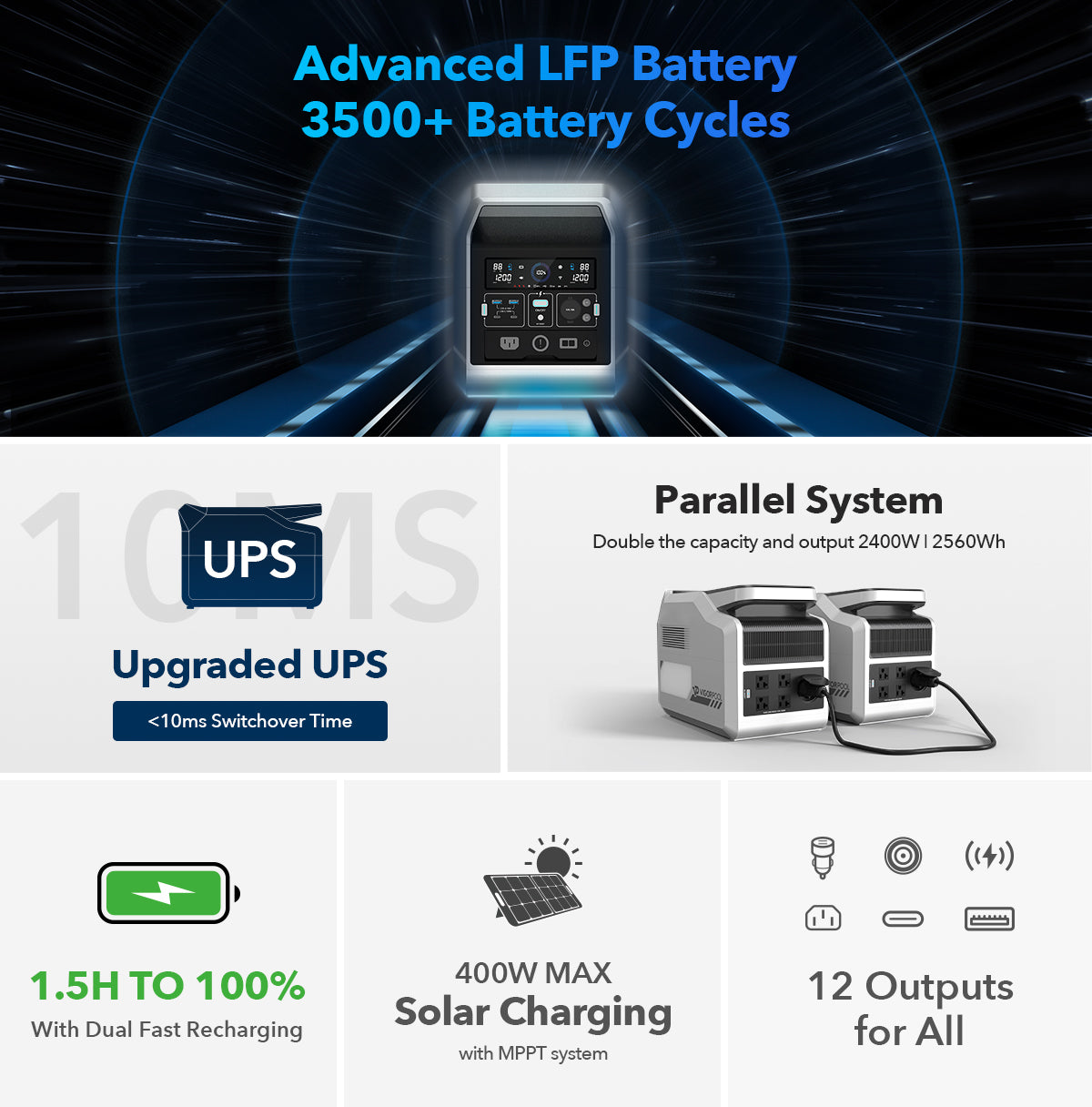 Free&Fast
Delivery
30-day Money Back Garantee
Life-time Customer Support
VigorPool Captain 1200 Portable Power Station - 2400W, 2560Wh (2-Pack)
The winner list of the first 20 solar panels is out, check email for the list!
This is a Pre-order listing. Est ship date: September
Note: Purchase extra parallel cable for two Captain 1200 to use the parallel function.
The VigorPool Captain 1200 Portable Power Station is the perfect asset for flexible home use and off-grid living. Featuring up to 2400W of output power, and 2560Wh of battery capacity, the model comes in a two-pack that allows you to connect the two units for a maximum output power of 2400W. This feature also doubles your battery capacity, making it your ultimate resource of energy.
As the name suggests, CAPTAIN is the leading solution for all your power requirements – at home or even in the great outdoors. CAPTAIN is the logical choice for a portable home battery that provides complete independence at an affordable price.
3500+ Cycles:
More Than 10 Years Life Span
The cycle number of CAPTAIN'S LiFePo4 solar battery is much higher than that of lead-acid battery and ternary battery, and the cycle number can reach more than 3500 times.
World's First
Parallel Output Capability
Double Power: 1200W to 2400W Output
AC output power provides up to 2400W continuous output. (Please avoid using load devices that exceed the rated power of 2400W.)
Double Capacity: 1280Wh to 2560Wh
Connect the parallel port of the CAPTAIN through the parallel cable and turn the AC button on until the parallel graph on the LCD is lit, indicating a successful parallel connection. The connected two CAPTAIN provide a huge capacity of up to 2560Wh.
CAPTAIN provides FIVE main self-charging methods that allow you to keep it powered up and always ready for the next outage.
0% to 80% in Whopping 1 Hour
CAPTAIN can be recharged at 10 times the speed of most portable power stations on the market with just a standard AC cable. When you need it fast, just one hour's charging brings CAPTAIN back up to 80% capacity.
Unlike other portable power generators, CAPTAIN is genuinely light for easy carrying and does not require any bulky adaptors or power bricks.
True UPS Protect Your Device
CAPTAIN also acts an uninterruptible power supply (UPS). Important technology, that needs to remain on at all times, can be powered by CAPTAIN, when there is an interruption to your regular power supply.
ln the event of a power outage, CAPTAIN can automatically take over and switch devices to the battery-powered mode in as little as 10ms.
Safest Battery Management System Yet
CAPTAIN's leading-edge Battery Management System means its batteries are incredibly long-lasting and designed to power efficiently for decades to come. They are also crafted from proven fire-resistant LFP cells, making CAPTAIN the safest power station on the market.

The advanced technology of CAPTAIN's design ensures multiple levels of safety and user protection. It features 3 layers of protection and 9 secure configurations.
Charge or power up to 12 devices at once. CAPTAIN has 2x regular USB-A ports, 2x 100W USB-C ports which allow charging 2 MacBooks at full speed, and 4x 1200W(2400W Surge) wall outlets
CAPTAIN easily connects with 400W/200W solar panels to generate power.

It is recommend to use 2x200W or 1x400W solar panel to recharging the Captain from 0% to 100% in 5.5 hours.
CAPTAIN is easily controlled remotely via its user-friendly app. The app allows you to view your real-time energy usage, as well as take advantage of CAPTAIN's comprehensive Smart Energy Management.

This proprietary systema allows you to control, customize, and monitor your power usage anywhere at any time.
Frequently Asked Questions
Model: VP21
Capacity: 25.6V 50Ah 1280Wh
Cell Chemistry: LiFePO4
Lifecycle: 3500 cycles to 80%+capacity
Weight: About 33.07lbs(About 15Kg)
Dimensions: 15.98x9.4x11.57 in(40.6x23.9x29.4 cm)
Charging Temperature: 32-104F (0-40℃)
Discharge Temperature: 14-104F (-10-40℃)
Certification: FCC,UL,CE,UKCA,PSE,MIC,RoHS
Management System: Overcharge Protection,Over Discharge Protection,Overload Protection,Short Circuit Protection,Over Current Protection, High Temperature Protection,Low Temperature Protection
Optional Accessory: 400W Solar Panel,200W Solar Panel,100W Solar Panel
Shelf-life: Recharge to 80% Every 3-6 Months
AC Output(x4): 120V~60Hz 10A,Total 1200W(Surge 2400W)
USB-A Output(x2): 5V-3A,9V-2A,12V-1.5A,18W Max per port,Total 36W
USB-C Output(x2): 5V/9V/12V/15V-3A,20V-5A 100W Max per port,Total 200W
DC5521 Output(x2): 12V-3A 36W Max per port,Total 72W
Wireless Output: 10W Max
Car Port: 12V-10A,120W Max
(2xDC5521 Output+Car Power Output:Total 120W)
AC Parallel Inter face(Being Connected): 120V~60Hz,1200W
Wireless Output: 10W Max
AC Input: 120V-60Hz 10.5A
Anderson Input: 12-56V-12A Max,400W Max